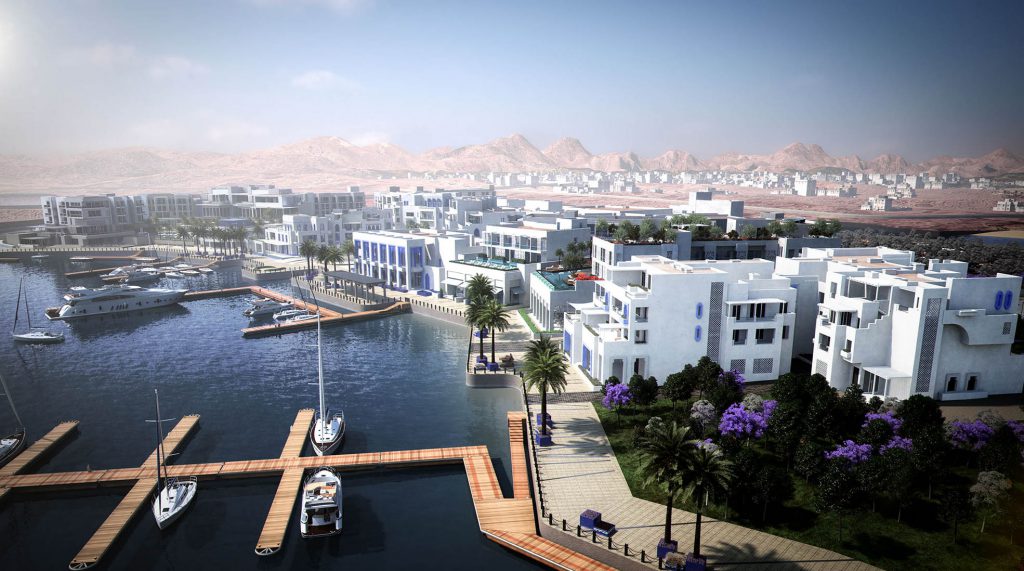 Located on Aqaba's-Jordan shoreline, Ayla is a captivating realm of glamorous architecture, world-class amenities, and stunning white-sand beaches.
The all-encompassing community stretches across 17 kilometers of created waterfront, stemming from 235 meters of seafront.
Ayla covers 4,300,000 m² of residential and commercial space, and also includes a series of man-made lagoons, waterfront hotels and beach clubs, public parks, as well as Jordan's first 18-hole golf course.
The community is comprised of five districts: Marina, Lagoons, Creek, Golf Hills, and Avenue. The contemporary accommodation in each of the districts is designed to give residents and guests breath-taking panoramic views of the waterfront, green landscapes, and mountains.