LAMASTONE
LAMASTONE is a transparent liquid for coating stone, concrete, cement, and brick.  It closes the pores and forms a water repellent layer inside the element and at the surface, while permitting the trapped vapor to move out.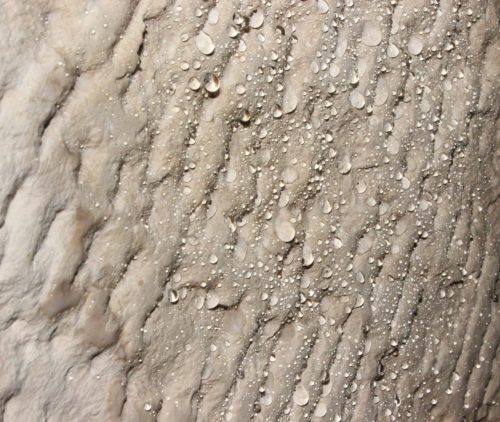 Key Features.
Deeply penetrating water repellent.
Transparent.
Fast Drying.
Prevent changes in surface color.
U.V. resistant.
Gets cloudy when cold, but cloudiness disappears when warmed to room temperature (25°C).
Packaging Information.
LAMASTONE is supplied in 20-liter drum.
Application Method.
To facilitate absorbency, choose a warm and dry day for application (temp. not less than 15 °C).
Clean the surface from dust and any loose debris.
Use a suitable paintbrush, coat generously twice to assure that all parts of the surface are reached, and the surface has absorbed the coating. No need to wait for the first coat to dry.
Where cracks are noted in the concrete and fine joints between the places of marble under the window, and cavities between the stones, it is necessary to close the cracks and joints using white cement and LAMA acrylic emulsion.