LAMASOL 610
LAMASOL 610 is a cold applied rubberized bitumen emulsion, black in color. It dries to form a black flexible coating.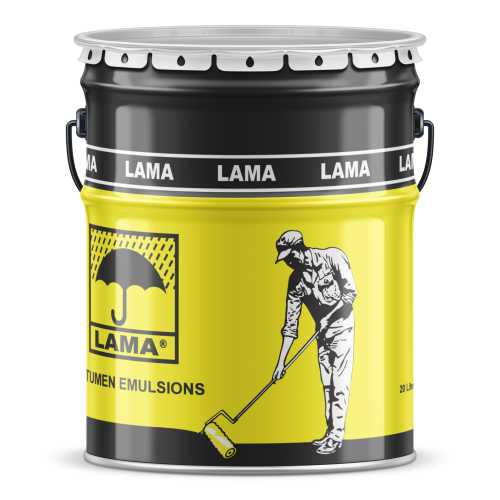 Key Features.
LAMASOL 610 complies with the requirements of  JS 1193, ASTM D 1227 Type III Class 2, and ASTM D3747 Type I.
Packaging Information.
LAMASOL 610 can be supplied in:
16-liter drum
200-liter drum
Application Field.
General Waterproofing: For use on concrete (exposed or below ground), cement, roofing felt, mastic asphalt, and corrugated iron, as a water and moisture barrier.
Metal Protection: Provides protection against corrosion of pipes, structural steelwork and other metallic equipment.
Insulation: Provides weatherproofing layer when used overexposed insulation, in conjunction with a lightweight non-woven glass fabric or saturated polyester mat or jute. Also used as a vapor barrier when applied on concrete surfaces below insulation.
Application Method.
Stir LAMASOL 610 to homogeneity & apply by brushing the first coat. To ease application, dampen the applicator before and during use.
Allow the first coat to dry.
Apply the second coat at the same rate and right angle to the first coat.
Protect from frost and rain until fully cured.
Note: LAMASOL 610 can be applied on damp or dry surfaces.