LAMASOL 100
LAMASOL 100 is a highly rubberized bitumen emulsion, dark brown in color. It dries to form a black, very flexible coating.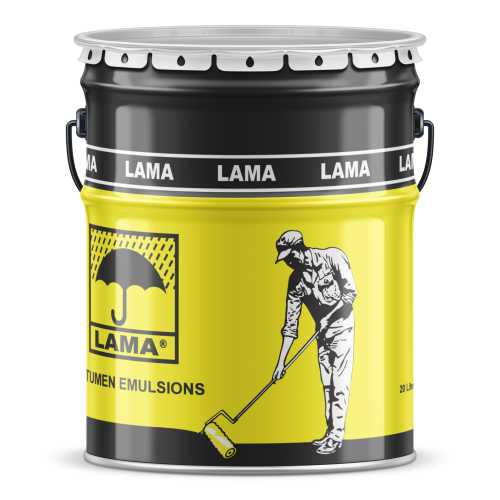 Key Features.
Single component, easy to apply, cold applied by brush or roller.
Highly effective and preferred over solvent-based types of coatings when the working surface is always wet during the rainy season.
Solvent-free, non-flammable.
Resistance to alcohol, most salt solutions and dilute acids and alkalis.
Friendly to environment
Asbestos-free.
LAMASOL 100 complies with the requirements of ASTM D 1227 Type III Class 1, and with concrete curing requirements of ASTM C309.
Packaging Information.
LAMASOL 100 can be supplied in:
20-liter drum
200-liter drum
Application Field.
General Waterproofing: For use on concrete (exposed or below ground), cement, roofing felt, terraces, kitchens, bathrooms floors, plantation beds, and under floor tiles, as a water and moisture barrier. It is most effective when cracks are expected in the surface.
Curing compound on freshly cast concrete surfaces to reduce the loss of water during the early hardening period.
Vapor Barrier: It is used as a vapor barrier when applied on concrete surfaces below insulation.
Damp proofing: for protection of underground foundations.
Application Method.
Application Temperature should be between 5 – 45 °C.
Stir LAMASOL 100 to homogeneity & apply the first coat at a rate of 0.75 kg/m².
To ease application, dampen the applicator before and during use.
Allow the first coat to dry.
Apply the second coat at the same rate and right angle to the first coat.
Protect by using a protection board or sand from sunlight, weather conditions and scratching until fully cured.