LAMASEAL
LAMASEAL is a cold-applied single component sealant, solvent-free, made of a blend of special asphalts, plasticizer and fillers. It is easy and quickly applied.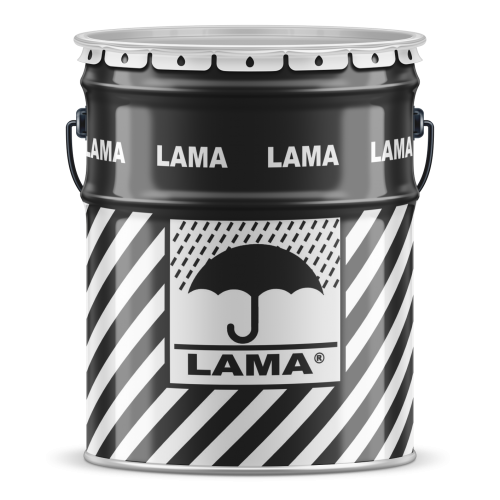 Key Features.
  Economical.
  Environment-friendly, no solvents.
  Odorless and safe to use.
  Soft for easy use.
  Good adhesion without primer.
  Durable sealant.
  Weatherproof.
  Resistance to oxidation & erosion.
Packaging Information.
LAMASEAL is supplied in 20-liter drum.
Application Field.
LAMASEAL is used for sealing grooves, irrigation canal spacing joints, membranes end and laps, cracks in masonry and asphalt surfaces, both horizontal and vertical, tile joints, and for fixing bituminous protection boards horizontally. It is also commonly used for sealing cracks in concrete surfaces.
Application Method.
The surface should be dry, clean, and free from dust, grease, and loose materials.
It is recommended to use LAMAPRIMER to ensure better adhesion.
LAMASEAL can be applied by sealant gun and pressure equipment or by hand, putty knife, or trowel.
No need to mix the material before application.
To prevent sticking, sprinkle a fine powder on the finished seal.
*Cautions:
The product must not be used in a permanently damp location. Prolonged contact with water is not recommended.
Water is not to pond over sealant for days.  Proper slope to discharge rainwater is advised.
This product is not to be used as an expansion joints filler.