LAMAMASTIC
LAMAMASTIC is a black rubberized bituminous paste suitable for easy application by trowel or spatula. It can be used over vertical or horizontal surfaces without sagging due to heat. LAMAMASTIC remains flexible through aging. It consists of an asphalt base, solvents, mineral stabilizers and fibers.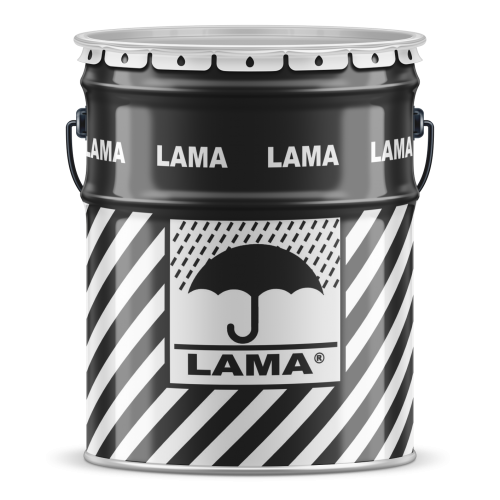 Key Features.
Does not sag at high temperatures.
Does not crack at low temperatures.
Remains flexible over time.
Packaging Information.
LAMAMASTIC is supplied in 20-liter drum.
Application Field.
This paste is used for various applications:
For waterproofing and to fill cracks.
To paste and seal the ends of bituminous membranes.
To fill shrinking joints in building surfaces and walls
To seal the joint between aluminum flashing and parapet at roofs.
To protect metallic surfaces and dampen their noise. Can be used for car underbody.
To seal plastic and metal pipe intrusions, gutter sides.
It is also commonly used for sealing joints and cracks in concrete surfaces.
Seal for duct board joints.
Fixing of polystyrene and all types of protection boards.
Application Method.
Membranes: Clean the groove at the parapet, prime, and let dry, then seal the tucked membrane with the paste to secure a watertight joint.
Cracks and Cavities: Fill with the paste and shape to make a tight fill. Apply a fiber mesh to enhance tightness.
Corrugated Iron Roof: Tighten loose hook bolts and trowel around with the paste. Also, apply the paste where it is required to seal the side and end laps.
Felts: Re-adhere loose felt especially flashings and then seal joints with the paste. Ensure that no moisture is entrapped un­der the membrane and dry if necessary.